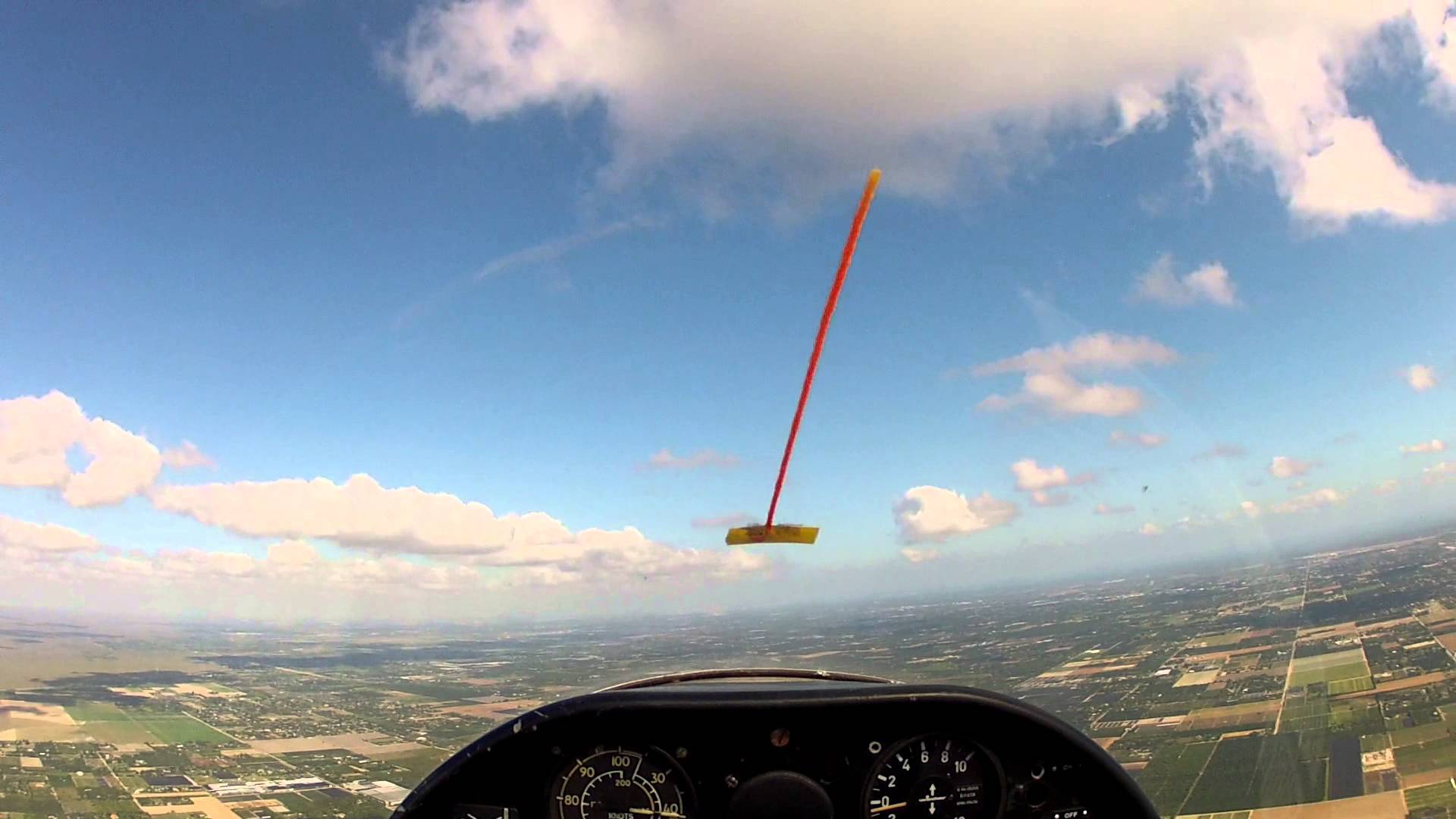 The Yaw String ...
The yaw string, also known as a slip string, is a simple device for indicating a slip or skid in an aircraft in flight. It performs the same function as the slip-skid indicator ball, but is more sensitive, and does not require the pilot to look down at the instrument panel. Technically, it measures sideslip angle, not yaw angle, but this indicates how the aircraft must be yawed to return the sideslip angle to zero.
It is typically constructed from a short piece or tuft of yarn placed in the free air stream where it is visible to the pilot. In closed cockpit aircraft, it is usually taped to the aircraft canopy. It may also be mounted on the aircraft's nose, either directly on the skin, or elevated on a mast, in which case it may also be fitted with a small paper cone at the trailing end. They are commonly used on gliders, but may also be found on jet aircraft (especially fighters), ultralight aircraft, light-sport aircraft, autogyros, airplanes and helicopters. Its usefulness on airplanes with a tractor configuration (single propeller at the nose) is limited because the propeller creates turbulence and the spiral slipstream displaces the string to one side.
The yaw string is considered a primary flight reference instrument on gliders, which must be flown with near zero sideslip angle to reduce drag as much as possible. It is valued for its high sensitivity, and the fact that it is presented in a head-up display. Even the most sophisticated modern racing sailplanes are fitted with yaw strings by their pilots, who reference them constantly throughout the flight.